Ekker Reunion - 2012
Back to HOME page - Back to Current Events
The Ekker Family reunion for 2012 was in Green River, Utah - June 8th, 9th, and 10th. What an enjoyable trip we had for the three day visiting and playing music with the Ekker family.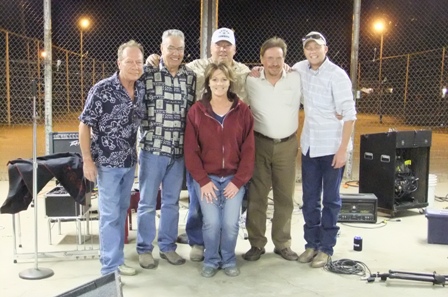 The Ekker Family band - Kevin, Perry, Steven, Bert, and what a treat it was to finally get to pick and grin with Trais and Kristin.
Some images on this page have the original larger as a link. You can select any image that has a mouse-over icon to view the larger picture.
Practice music and visiting was so much fun Saturday.
Sunday breakfast at Ted and Ioan's.